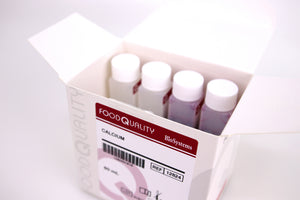 Kit volume: 80 ml
Method: Two-reagent differential at 635 nm
Limit of linearity: 180 ml/l
Limit of detection: 2.0 mg/l (ppm)

Calcium is present in wine at concentrations of 6 to 165 mg/L. Instability due to calcium tartrate appears at 4 to 7 months of fermentation.
Log in to access instructions, safety datasheet, and more.